Vodafone will offer iPhone 4 from £25 a month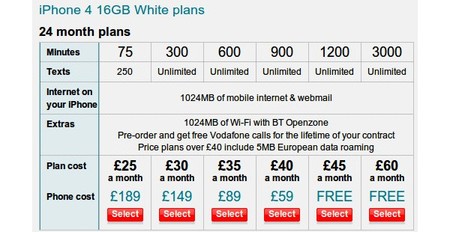 In a leak picked up by Engadget, Vodafone released their UK pricing plans for the iPhone 4, in shops from 24th June.
With plans ranging from £25 to £60 a month – there's a decent amount of choice and some tempting low price options for those who can afford to shell out initially for the handset. That £30 a month deal gets you 300 minutes and unlimited texts. It's looking good.
Catches are that these are all 24month plans and that the 3G internet allowance is limited, a particular bugbear of mine. Though with 1024mb a month that's not too bad
The 32gb iPhone is pricier of course, and if you don't want to be tied down for two years and opt for the 18 month contract that will cost you more as well.
In other UK iPhone 4 pricing news, O2 has cut off its unlimited 3G internet deal, and in total five carriers will have the iPhone 4: Three, O2, Orange, T-Mobile and Vodafone.
Here are the full details: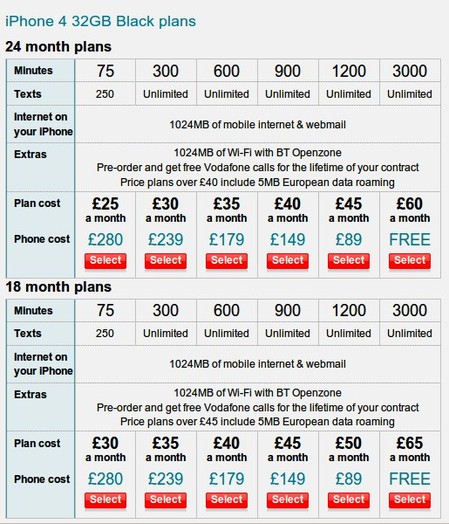 See also: AT&T axes unlimited data — pretend it's a good thing