Catroulette: Chatroulette + Cats = LOVE
Given how weird and fun random chat service Chatroulette is (how addictive it is here), it was only a matter of time before someone made it even better by focussing on what really makes it great: watching other people's cats on webcam.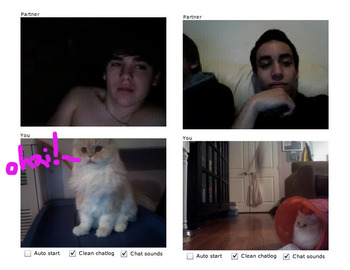 Okay. Catroulette isn't actually a service, it's a tumblr image blog of cats on Chatroulette, paired up with images of their chat-partners: girls in sunglasses, guys in their underwear – the usual glorious combination. Plus sometimes other cats in great moments of cat-to-cat connection. Catroulette just celebrates the cat-related highlights of this random site – capturing the fleeting moments of joy, bafflement or AW CUTE on the faces of the cat's chat partners.
It's a treat. Submit pics of your cat's own random adventures to the blog.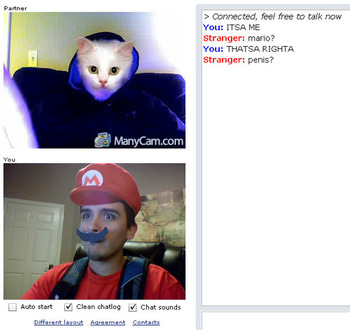 Related: Chatroulette: video-chat with randoms on scary but addictive new site and Popjam – a Facebook app that hooks you up with randoms on chat