Ed Miliband and 5 other celebs you can expect to see on Tinder
As pictures of Ed Milliband (not really Ed Milliband) chatting a girl up on Tinder went viral earlier today, our first thought was, 'These two people, whoever they are, need to get married IMMEDIATELY!', and our second thought was, 'I wonder which celebrities ARE on Tinder'.
Since the dating app launched in the UK last summer, 100 million singletons have signed up to swipe their way to true love – so perhaps it's not surprising that lonely celebs are trying their hand at it, too.
So, after a little bit of delving, we provide you with a rundown of male celebrities you could ACTUALLY start speaking to on the dating app. However, we admit, they are all quite Z-list celebs. We're still holding out for Ryan Gosling and/or Tom Hardy's faces to pop up.
Shane Warne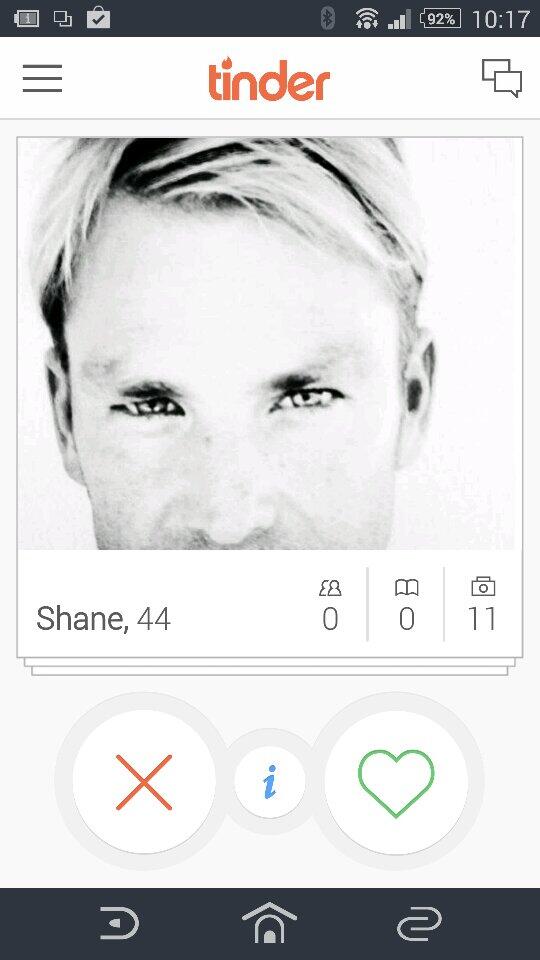 Picture 1 of 5
After the Australian cricketer was sent photos earlier this year, presumably of his ex Elizabeth Hurley kissing David Yarrow, her hedge fund turned wildlife photographer boyfriend, Shane tweeted: "Was just sent some pictures, wow, some people move on quickly. Maybe now it's time to take up my single friends (sic) suggestions & join tinder!"

We're not sure we'd swipe right to him now that his face looks like it does though. Sorry Shane!