Hot Boots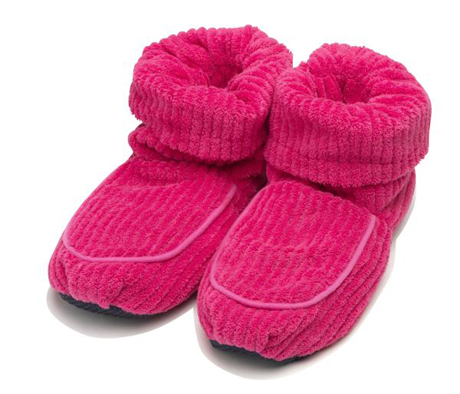 These cute and snuggly Hot Boots are a much better alternative to pushing feet
dangerously close to a fire or wearing 5,669 layers of socks. Just like a
microwavable cuddly toy, you put the boots in the microwave (yes, weird, we know)
for two minutes and then slip them on for hours of foot warming. They're also
infused with lavender, which is meant to be ideal for relaxation and making you
sleepy.

Available from iwantoneofthose.com for £15.99.
You no longer have to depend on thousands of layers and a pretty unflattering (and frankly quite ridiculous) trapper hat to keep warm in the winter months. There are plenty of gadgets and cuddly little inventions to keep frosty toes, fingers and bodies toasty that would make ideal gifts this Christmas. They're pretty foolproof too, as every friend, family member and colleague, from your gran through to that weirdo in your office you unfortunately picked for secret santa, appreciates a warm and snuggly gift.