Moto Rokr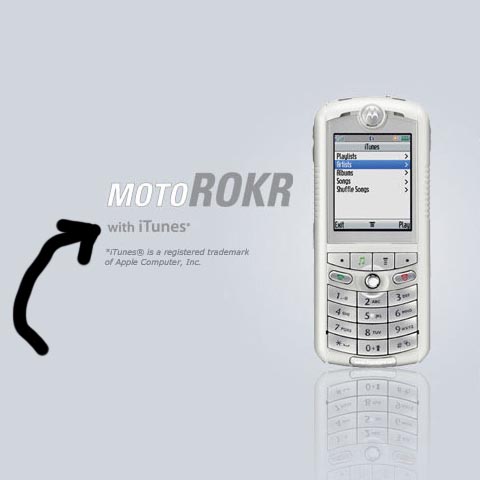 Weren't expecting this were you? The 2005 Moto Rokr is the first phone made
with Apple's blessing and with iTunes onboard. It was the fruit of a short-lived
collaboration between "Apple Computers" as it's quaintly called up there and
Motorola, the trendy phone-makers of 2005. Candy-bar style it's got way more
Motorola than Apple in its DNA, though it does bear a passing resemblance to
the chunky all-white iPods of the day. 
So, not long to go now. As you all know there's a new iPhone coming on Tuesday and you can read all the gossip about it here.
It is incredible to think that the iPhone is in fact only four years old (well six if you include Apple's first attempt at a handset with Motorola, the not very-loved Rokr).
Anyhow, here then is a quick whizz through the history of the iPhone which highlights all the key changes to its design and functionality.