Say "I love you" with a virtual carved tree..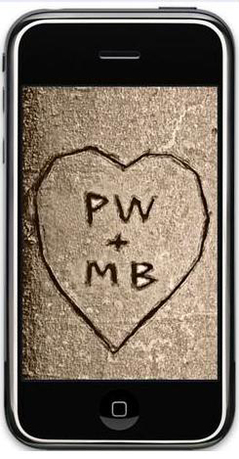 Or not. Depends what you find romantic really. But we'd just like to say that this is now an option. iPhone app TreeMail lets you carve virtual messages on virtual trees. And then like, share your artworks with Facebook or Twitter and your intended loved one.
Treemail tell us:
"Treemail allows users to "carve" customized messages on a virtual tree, which may include love notes, initials, a favorite quote, or even a marriage proposal…"
Would love to hear of a marriage proposal being sent by a virtual carved tree.
And before you ask – yes you can customise it:
Treemail offers a variety of "tree carving" features:
– Ability to adjust the thickness of the carving tool
– Localize the canvas with a selection of 7 tree barks: American Elm, Balsam Fir, Magnolia, Palm, Red Cedar, Silver Burch, Sycamore
– Choose from 10 symbols including Heart, Star, "RSVP," and more!
Treemail is £0.59 on iTunes