Best Value UK deal for iPhone 4: how the networks stack up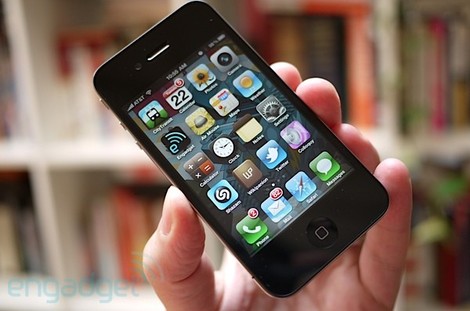 Right. Four out of five UK carriers offering the iPhone 4 have announced their prices. In our quest for the best budget contract, we line up their cheapest offerings. All are for the iPhone 4 16gb, and all the roaming data allowances are now limited (I can't tell you how much that upsets me]. We'll update this with the deals from Three when they finally arrive.
Here are a few sums:
The Tescos £20 a month deal
[1gb, 250min, unlimited txts] £349 + £20×12 = £829
we've stretched it out over 2 years for comparison, though you could just get it for one, which is less good value
£349 + £20×12 = £589
Find it here
The Orange £35 a month deal
[750mb, 300 min, 250 txts] £169 + £30×24 = £889
Find it here
The O2 £25 a month deal
[500mb, 100mins, unlimited txts, mms – 20p] £279 + £25×24 = £879
Find it here

The Vodafone £25 a month deal
[1GB, 75mins, 250 txts] £189 + £25×24 = £789
Find it here
CONCLUSION: Tescos is looking good. O2 can get the hell out, (500mb of data?) Some contracts would suit different users better than others: if you don't spend much time on phonecalls but you do use the internet a lot – Vodafone is a good option. In fact Vodafone would be great apart from the measly 75 minute talk time restriction.
If you're looking to get this top phone on a budget then Tescos really does look best, not only is it cheap – £50 less than O2, £60 less than Orange, it actually offers more data than either of them, more minutes than O2 and more texts than Orange. Oh and that's just a 12month contract rather than a 24month one.
We look forward to seeing what Three has to offer…
Otherwise buy the iPhone 4 outright and Sim Free for £499 and get a pay-as-you-go