Samsung's new projector phone: the AMOLED Beam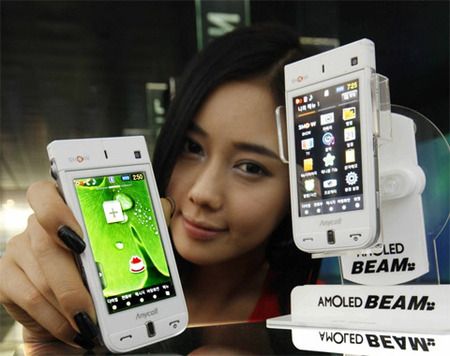 Samsung's projector phone the Haptic Beam has just got an update in the form of an AMOLED screen.
Since AMOLEDs are brighter, prettier and more energy efficient than the LCD screens on most phones it will enhance the visuals of the phone, and allow a bit more battery juice to be diverted to powering the pico-projector – a battery-eater at the best of times.
The projector on the new AMOLED Beam is similar to the old version, capable of producing a 50inch image backed with 9 lumens of brightness. In the new Beam there's a 5 megapixel camera plus a front-facing VGA camera, 11gb of storage with microSD expandibility and Bluetooth 2.0.
Pictures of the phone have got out but the handset is only on sale in Korea.
[via PocketLint]