PC virus targets iPad owners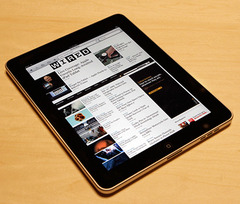 CORRECTED – 16:30, 26/04/10
Brought to our attention by bitware – a virus has targeted iPad owners by sending generic emails around suggesting that iPad owners should update their version of iTunes on their PC.
The email promises "…best performance, newer features and security" and instructs iPad users to download the latest version of iTunes onto their PC to begin the update, and provides a bogus link to do so.
"Following the malicious link shows a perfect imitation of the one they would use for legitimate iTunes software downloads, which results in malware being downloaded onto the user's system and leaving their sensitive data open to exploitation."
Mac users are not affected.
See their blog post on the subject here.