US store Best Buy comes to Britain bringing blue shirts and cheap gadgets..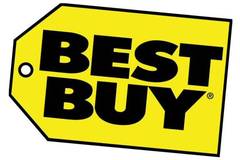 Big US electronics retailers Best Buy are moving over to the UK and opening stores in Essex and Croydon.
Majoring on the customer service side of electronics retail, Best Buy are also known for their blue shirted geek squads who provide repair and servicing but also pre-sale consultations suggesting what product would work best according to what you need.
Best Buy promise a focus on HD and 3D televisions and home theatre and audio with a try-out 3DTV experience in their Thurrock store.
Other features:
1) 0% commission: Best Buy's Blueshirts and Geek Squad Agents don't work for commission in order to offer a truly impartial service
2) Walk out working: Buy any laptop, camera or mobile phone and Best Buy can offer to set it up so it's ready to use. Whether it's transferring your old contacts onto your new mobile phone, installing software and parental controls on your new laptop or synching the two devices, we can personalise your products and get you up and running before you walk out of the store.
3) Geek Squad: the 24-hour technology support and advice service
Best Buy's first UK store will open in Thurrock, Essex in May 2010.
See more info at BestBuy.co.uk