Hello Kitty meets Frankenstein: say hello to anatomical kitty
Just when you thought Hello Kitty toys couldn't get weirder, along comes a Hello Kitty toy with a see-through stomach and a collection of visible internal organs.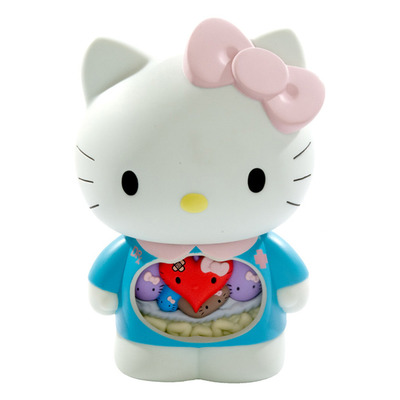 Designed by Dr Romanelli in collaboration with Saniro and Medicom, biology gets a Hello Kitty touch too. Instead of looking like they sort urine from blood or perform those other tasks that organs do, Hello Kitty's organs are sort of cute, in co-ordinated shades of lilac and they smile too.
I wouldn't like to think that this was the only tool given to children for understanding the biology of the human body. Otherwise we'll have a generation growing up thinking that livers have eyes and hair ribbons. Yet i suppose it's a good way of introducing kids to the general idea of internal organs, or of pleasing slightly weird adults by giving a Frankensteiny twist to Japanese cute. It is exactly the right toy for people who always wondered what Hello Kitty looks like on the inside.
Anatomical Hello Kitty in blue or vintage: $99 from mimco
Related:
Hello Kitty at CES: all the best kitty-themed gadgets in one place
The Hello Kitty vibrator: sort of cute, sort of creepy