Tescos to set up a film studio…?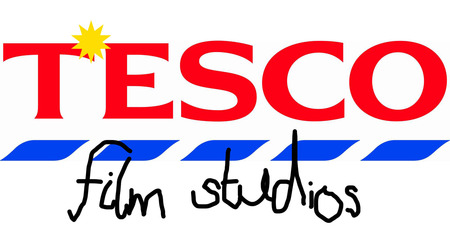 Okay so this story is more to do with films and supermarkets than consumer technology – but Tesco's ie the British supermarket chain which sell supermarket things like food – have just set up a film studio. To make films with.
According to the Observer, Tesco plans to make film adaptations of popular books with the launch of a multi-million-pound production arm. I have to say, that this does slightly strip the glamour out of the movie industry. In my head, film is associated with Hollywood and sunglasses and starlets and glitz, not value yoghurt, good though it may be…
The first film release will be a straight-to-DVD number called Paris Connections, based on a Jackie Collins tale being shot on location in Paris early next month. Set in the fashion world, it's a whodunnit starring Size Zero models and coutriers, adapted from Collins's 1999 bestselling murder mystery LA Connections. Tescos are also planning to do works by Phillip Pullman and Judy Blume.
It could well be a good thing for authors – Tescos plans to give them more control over the film than they would get from a traditional studio: giving them a say in casting decisions for example. It could certainly make them more money:
"Tesco sells an enormous amount of books, of course; so for an author to have his DVDs on the shelf alongside his books and to sell them simultaneously sounds like a very good thing," said producer Ileen Maisel.
Tesco's already sells films: DVDs and suchlike. Tesco also runs a mobile network and banking services. What next for this corporate powerhouse..?
There is an amazing trend for big companies (Google) to start doing everything, from a search engine, to emails, to hardware, to challenging the Chinese government over domestic policy.
What next? Tescos space exploration? Who knows.