The Beatles: on an Apple-shaped USB stick – but still not Spotify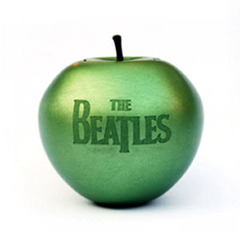 You can't get the Beatles on Spotify but you can – just in time for Christmas – get the Beatles back catalogue on an apple-shaped USB stick.
Apple Records, the label the Beatles set up, have packed 14 stereo albums, 13 mini-documentary films about the albums, album art and copies of rare photos on this novelty USB, based on the label's logo.
It's not cheap though… it's a cool £200 for the USB stick. Cutely-shaped though it is, this memorabilia won't go down a bomb with the free music streaming generation but for hard core fans, perhaps with a bit more money to slosh around, this may well prove popular at Christmas.
Though it's a far cry from vinyl, only 100 will be released (on 7th December) so the rarity of them might make them more desirable.

Limited Edition Beatles Stereo USB Apple, £200 from digitalstores

[via retrotogo]