ElfYourself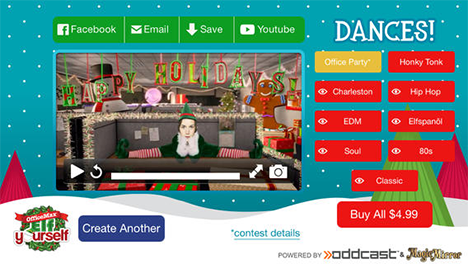 Remember a few years ago when videos of elves dancing, featuring
the faces of your friends were all the rage? It turns out that they've never gone
away and are even available as an app. Import photos, choose a dance and send
the resulting video to your friends.

It's a great way of teaching them a valuable lesson about zero-hours contracts
and seasonal workers, whilst keeping things appropriately jolly.

And as this is the modern world, though the app is free it's full of micropayments
to buy new songs.
Christmas is coming and the goose is getting fat… so you should probably think about getting it a Nike Fuelband or a Fitbit for Christmas. But even if you can't, technology can still enhance the festive season thanks to the power of apps. Here's our pick of ten of the best.