LG Optimus Vu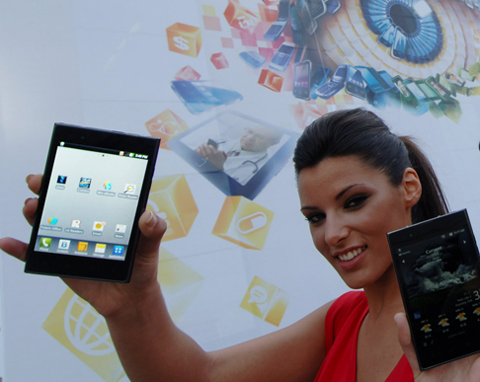 In all of the press materials we've received from LG, the Optimus Vu is being
dubbed as a handset all about "viewing pleasure", with it's super large and almost
tablet-like 5 inch display and bright 4:3 aspect ratio, which is optimised for quick
viewing and keeping you productive.

The handset is packing LG's LTE and IPS display technology, runs a 1.5GHz dual
core processor on Android 2.3 OS and has a 32GB internal memory as well as a
8MP camera.

It'll probably be a bit too big and bulky for most small hands, but it's a worthy
competitor to Samsung's popular Galaxy Note.
One of the biggest mobile tech events officially kicked off this week in Barcelona, so we'll be collecting together some of the best bits from Mobile World Congress and regularly updating you on the quick and dirty details of the coolest handsets that are being unveiled.
We've tried to get hold of good photos, basic stats and availability details, but we'll be adding more and more as the week goes on.
After a few days of mobile madness we bring you LG's answer to the Samsung Galaxy Note, a crazy tablet/phone hybrid from Asus with an added stylus headset (?!) and a Sony Xperia P with WhiteMagic.