Blue Ant Embrace Stereo Headphones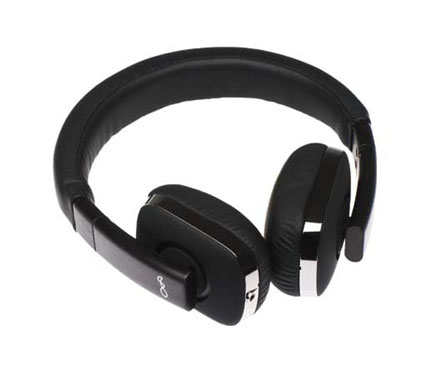 These very lovely Embrace headphones were unveiled at CES earlier in the year
and unlike Blue Ant's other products they're wired.

Interestingly, they don't try and enhance your listening experience, they just give
you brilliant quality sound and let you decide the rest.

A special kind of memory foam padding on the ear pads means they're incredibly
comfortable and significantly reduce any kind of external noise. They come in a
fancy little pouch and the pads cleverly twist round too in order to ensure they're
as compact as possible.

Oh and they also make both the men and women in our office swoon, so they'd
make a great gift if you've got a reasonable budget.

Available from Play for £132.99.
There are so many different headphones on the market that all look good and promise to deliver great sound to our little ears that it can be really hard to pick the ones that suit us best, let alone the ones that will make a good present.
So here's a big round up of our 20 favourite headphones of the year, some are brand new, some have been around for ages, some are incredible, some are just cheap and cheerful, but hopefully there'll be something in the list that'll suit your budget.