The Clarisonic Mia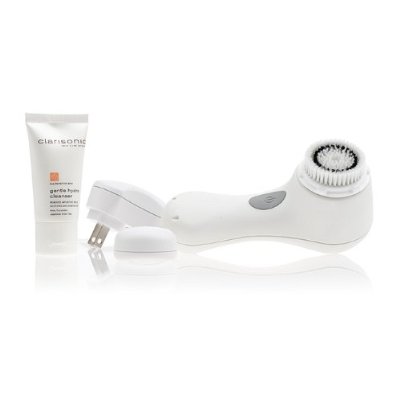 For some time now the Clarisonic Mia (and its predecessors) have been wheeled
out as some of the best beauty gadgets on the market, but that's because they
actually do what they promise to. The Clarisonic Mia removes make-up much
better than traditional methods and gives your skin a deep cleanse while it's at it.
Skin is noticeably smoother after you've used it a few times and the massaging
motions *can* help to reduce wrinkles and pore size, but we're not guaranteeing
that last bit.

Ideal for those who like to take good care of their skin and like wearing a lot of
make-up too.

Available from Amazon for £72.82 in white,
but it comes in a range of other colours too, check out the Clarisonic website
 for more details.
Go and Google "beauty gadgets" and you'll be shocked, there are all kinds of contraptions and devices that look like they've been shipped in straight from the set of Saw.
When it comes to tech designed to make us look good, the general rule is that if it seems a little too gimmicky, creepy and too-good-to-be-true chances are it'll be all of those things and stupidly expensive to boot.
So here's our pick of the best beauty gadgets for Christmas presents this year. Some may look a bit unconventional but they're all about making the best of what you've got, not hurting your hair, manipulating your skin and excessively whitening your teeth within an inch of your life.