Eye Scope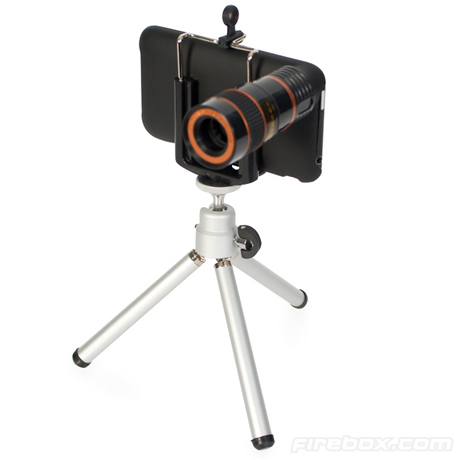 An 8x zoom lens clip designed to allow iPhone users to really zero in on things in
the distance. It also comes with a tripod, carry case, lens cloth and iphone casing.

It's a shame you can't adjust the zoom as 8x is quite a lot in most situations, so it's
probably best for those that like to take photos in big open spaces (so not one for
pretentious photos of your food).

Available from Firebox for £29.99, just make sure you select the right model of
iPhone at the top (it works with the iPhone 3G/3GS and iPhone 4).
Now that our smart phone cameras are so advanced (see just how good the iPhone 4S is), it's perfectly acceptable to use your mobile to take good looking photos and tweak them from the palm of your hand.
If you know someone who's constantly asking you to pose then taking mobile snaps and adding filters to their creations with the likes of Instagram, then check out our list of cool phone accessories especially for mobile photography geeks.