Logitech Rechargeable Speaker S315i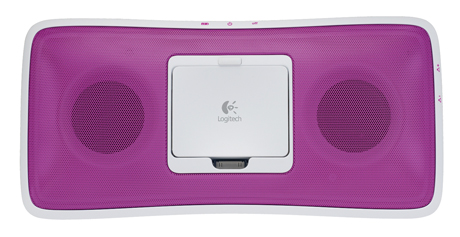 From the new Logitech range, this rechargeable speaker comes in two vibrant
colours, ideal for brightening up cold winter nights.

The speaker lets you play up to 20 hours of music from your iPhone or iPod device
while charging it up at the same time. It also have enhanced bass
and crystal clear audio quality built-in too.

Available in lime green and dusky pink from Logitech suppliers for £64.99.
We know that the best products often don't look that bright, colourful or fancy from the outside, but as we're moving into winter we think it's ESSENTIAL that you brighten up your life a little with some colourful technology.
Here's our pick of four of our favourite new audio products that look bright and colourful and sound brilliant too.