Binary Dinosaurs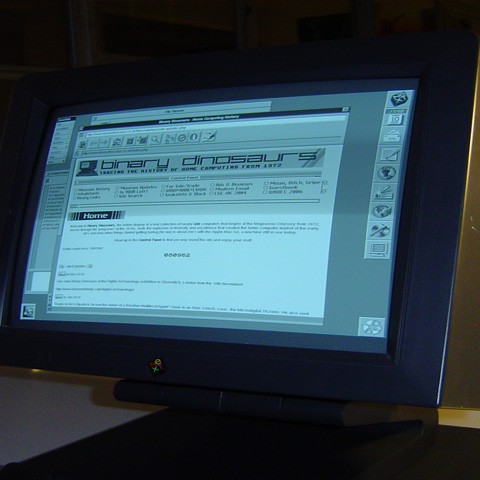 A vintage Next computer demo-ing the home computer site Binary Dinosaurs.
Curator Jim Boulton said: ""The web has become an integral part of our lives,
and to not start historically archiving the defining sites of the first 20 years of its
existence is simply neglectful. If we don't act, many of the websites that inspired
a generation of interactive designers will disappear forever." 
Visiting this exhibition was like time travel, taking you back to the internet circa 1999. Curated by Jim Boulton (interview up soon), it cherry-picked the most pioneering websites from 1990 up to the mid 00s, and displayed them on real vintage machines culled from eBay. The aim was to preserve the fast-vanishing crop of websites and to look at the sites and designs that set the shape of the web as we know it today.
Flick through the pictures below to get a taste of life on the old web… and remind yourself what the 90s were really like.
see more on site Digital Archaeology