Orange's San Francisco handset brings an Android smartphone under £100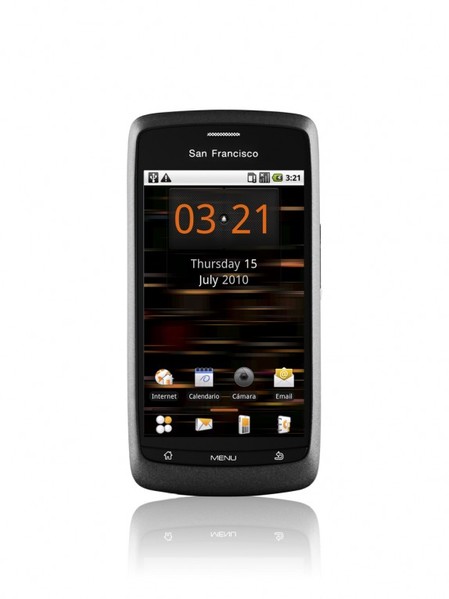 Orange have taken smartphones under the £100 mark this week with a new Android phone costing only £99 with no contract. Their own-branded San Francisco handset is on pay as you go and packs decent mid-range features. But the killer of course is the price. Orange say they're bringing apps to the masses.
When will there be a phone called London? soon I hope, though maybe it doesn't have quite the same connotations.
Full specification list:
· Talk Time: 4 hours
· Standby Time: 9 days
· Weight: 130g
· Dimensions: 116 x 56.5 x 11.8
· Camera Features: 3 megapixel
· Connectivity: WiFi / Bluetooth / USB / SatNav
· Music: MP3 / FM Radio
· Network Band: Tri band
· Video: Messaging
· Memory: 150 MB internal / Up to 32gb Micro SD Card
· Email: POP3 / IMAP4
· Data Speed: 3G +
· Operating System: Android
· Version: Eclair v2.1
· Other: Orange WiFi, Your Account
· Applications and Features: Orange Maps, Orange Messenger by Windows Live, Orange App Store, Email, Orange Wednesdays