Time is running out to grab $25,000 in Vimeo's first video festival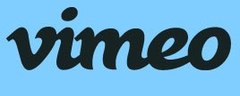 There's just one month left to submit your entries in Vimeo's first ever festival and awards ceremony. And with a judging panel that includes David Lynch, Morgan Spurlock and Roman Coppola, you're going to have to do better than that home movie of you falling off your skateboard.
The Vimeo competition is all about celebrating true creativity in online video. Movies that have been posted online between 3 June 2008 and 30 July 2010 will be considered in a number of categories including Documentary, Animation and Music Video, with the winner of the prestigious Vimeo Award taking home a $25,000 grant to produce new work.
You'll need to shell out $20 for each video you submit, but – with finalists' work being screened to industry bods in Amsterdam in September, and at the festival in New York City on 8 and 9 October – it might just be worth it if you're serious about filmmaking. For full details on how to enter visit www.vimeoawards.com.