Looking for the next big idea in tech? Ask your seven-year-old..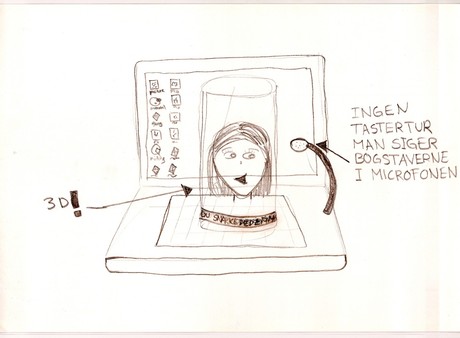 Thoughtful stateside tech blog ReadWriteWeb have just published a round-up of some visionary ideas from the world of tech. But they weren't polling entrepreneurs or CEOs, they were asking kids. Some as young as seven.
These guys are the next generation of consumers so it's not unreasonable to do a little customer research on what they'll be expecting to buy in 15 years when they get their first pay packet. Even though some of them asked for time travel machines, which aren't likely to be on the market even by 2025.
Generally, ReadWriteWeb concluded that kids want and expect real worlds and digital worlds to be in harmony – do something on your laptop, it changes things in real life.
Ideas they got included: "touch the things that are in the screen, to feel and move them." from 7-year-old Daniela. Matthew, 6, wishes he could play 3D games on his computer, and Jenna, 7, would like a solar-powered laptop.
The survey was done by Latitude in conjunction with ReadWriteWeb. "We chose to use kids for this study because they're closer to the problem at hand – closer to their core desires," said Jessica Reinis, the Latitude analyst in charge, adding "kids are able to tap into a more basic creativity that's great for ideating on really broad questions like this".
A very sweet idea, and maybe there's something to the idea of asking the kids. So, remember, to listen to your seven-year-old if you're casting around for the next big thing.
[via RWW]