Sony Ericsson announces the X8 – a compact, curvy and cheaper Xperia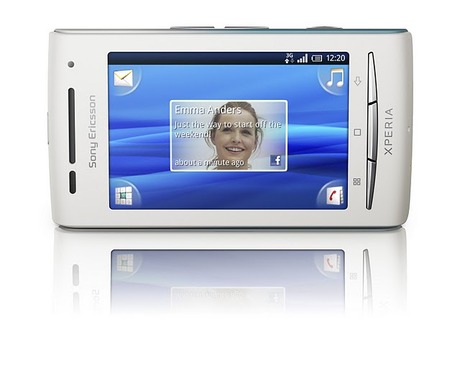 Swedo-Japanese phone manufacturers Sony Ericsson announced a trio of new phones today including the X8, an addition to their top Xperia range.
The X10 is still the flagship phone but the X8, out in September, puts the Xperia qualities in a smaller, more affordable handset. Similar to the X10 mini in size it will also pack the latest version of Android 2.1 Eclair (either by shipping with it or getting an upgrade shortly after release).
With a 3″ screen and curvy shape, it will come in four colours displayed as pixellated tinge on one end of the phone. The phone has a 3.2mega pixel camera and shoots video.
As for the social networking side – that's all built-in: it comes with a Facebook application and the Sony Ericsson Timescape user interface which pulls in info from different feeds into one live stream.
The price hasn't been officially announced but the SE blog said we're looking at around 200 euros (£166).
See more info here