Nokia's C1 mobile breaks battery records – six weeks from one charge, apparently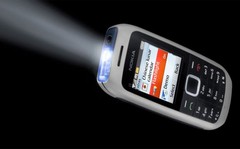 Nokia maybe getting hammered in the smartphone stakes at the moment (at least in the UK and US), but they keep delivering the goods on cheapo mobiles. Exhibit A is their new C1 and C2 budget mobiles which both sport some intriguing features.
Costing a purse-friendly £25, the new C1's headline shout is that its battery will apparently run for a staggering six weeks on a single charge. It also features a dual SIM card feature (great for those who are doing the dirty on their partner travel a lot or have work and personal SIMs. You simply switch between one and the other at a click. There's an FM tuner to keep you entertained, and a flashlight to make sure you're never left in the dark (believe me, as the proud owner of a torch-bearing 'emergency Nokia', I can confirm that this often comes in very handy when you're scrabbling around for your front door keys post night-out).
There are two variations on the C1. The C1-01 will give you just a single SIM slot, but will provide FM radio, camera, up to 32GB storage and web and email support for an reasonable £32. The £29 C1-02, also with single SIM, supports microSD cards and internet access.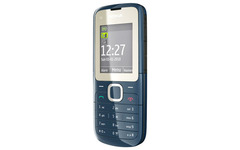 But that's not all from Nokia – the C2 takes our dual SIM concept a step further. Instead of switching manually between SIM cards, this phone keeps both on standby – it's great for anyone who wants to share a handset with a family member, or who wants to combine their work and personal phones into one handset. On top of this handy feature, the C2 includes FM radio, web access, camera, microSD support and Bluetooth. And all that for just £37.
They'll be with us in late summer.