Zoku Ice Lolly maker, £40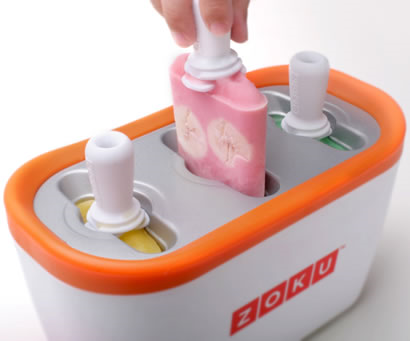 The most amazing thing about this gadget is that it will make ice lollies in less
than ten minutes. Store it in the freezer and, when you need to chill out, fill with
cold juice. You'll be refreshed in no time.
As the song goes, the temperature's rising. But the only men we've spied lately are very sweaty ones, as Britain basks in a sweltering heatwave.
For those who can't stand the heat, the team at Firebox has put together a list of gizmos and treats that will cool you down. See our very refreshing gallery, below…