Farming on new iPhone 4: good god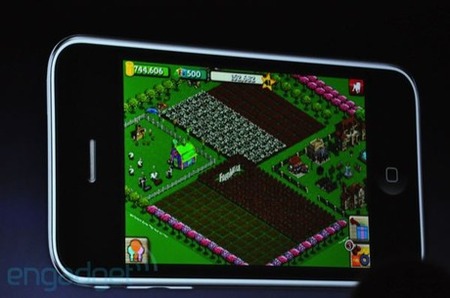 Okay, so I know 2 million people like Farmville and everything, and yes I number some of my friends among those rice-enthusiasts but at one of the hottest tech announcements of the year, do we need Mark Pincus on-stage telling us about "Farming" for iPhone…?
I was close to sustaining brain injury from face-palming so hard.
Choice phrases included "We now have withering crop push notifications." and "you'll be able to farm any time, anywhere."
Well, it's there, that's all we're saying. If the economy crashes as people start growing aubergines at work, we know where to point the finger.