LG Viewty GT: social-networking smartphone going for £15 a month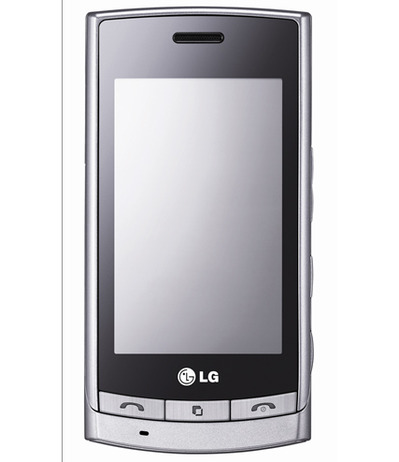 Phone makers are falling over themselves to create great social-networking phones: Microsoft's Kin; Nokia's C3 – and mid-market phone veterans LG are jumping on the bandwagon releasing their LG Viewty GT exclusively on 3, on sale now.
We like the look of this touchscreen phone though the biggest asset might just be the £15 a month deal.
Twitter and Facebook are built into the home screen, both available from one touch on the home screen. Skype is onboard and free as well.
Featuring 3.0″ resistive touch screen, a 5.0 Mega Pixel Auto Focus Camera and fast browsing with HSDPA 3.6. There is 60mb internal memory onboard and it comes with a stylus for more precise touch screen input. As for software, it features Muvee studio and photo editor and two customisable home screens.
The £14 a month contract on three includes 300 minutes of free talking, a mix of 300 minutes & texts to use how you like (anytime, any network) and unlimited internet. A good deal considering Skype is also free… but a 24 month contract. Also available on pay as you go.
See the LG Viewty GT on Three here