Ribena-proof netbooks for kids: PeeWee Power PC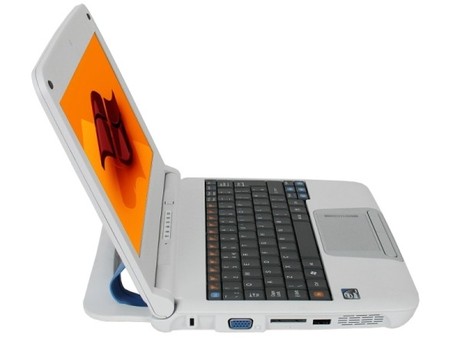 Sure it's only got an Intel Atom CPU running Windows XP and memory clocks in at a not very stunning 1GB – but – it is called a PeeWee PC and you can pour Ribena over the keyboard without breaking it.
Of course this for a very specific audience – 4-8 year olds. The PeeWee Power is a laptop capable of running any of 15 educational software programmes and browsing the internet – with an aggressive site-filter built in. PeeWee Privacy also allows parents to restrict access to certain files and folders on the laptop's hard drive and to set time restrictions on how long and when their children are using their computer. And it has one of those cute carry-handles.
Previous PeeWee models had styluses, but they've ditched them in this model making the PeeWee Power more of a tough child-proof netbook. Still quite pricey but $100 less than the previous model.
Selling for $499.99 (£230) on peeweepc.com