As LG brings largest OLED TV yet to the UK: why OLED screens are better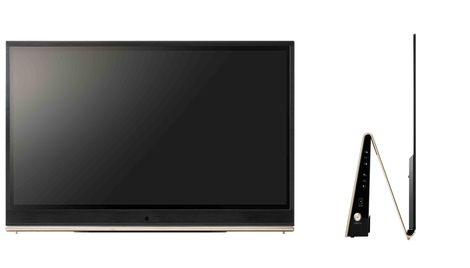 LG are promising the largest, glowiest OLED TV ever to hit the UK. The 15 inch EL9500 TV will be the largest OLED screen available for British consumers to buy when it launches this April. As part of the vogue for paper-thin sets, the screen will be a tiny 3mm thick.
Why are OLED screens better than LCD?
Well, the key difference is that OLED screens are self-luminous whereas LCDs require back-lighting. No backlighting means OLED displays are smaller in size, use less power, weigh less and cost less. That means they can be paper thin, like the 3mm LG set.
OLED also offers improved viewing image: with high brightness and contrast that LCDs can't match, they also have ultra-wide viewing angles, and a fast response time – an image sent is on screen quicker than in a LCD model. Where LCD screens look washed out in daylight, OLEDs don't.
This particular LG set will be water-resistant making it suitable for use in kitchens or bathrooms, among other places and also features HD, built-in digital freeview and includes a USB 2.0 input.
No info about the LG OLED TV (15EL9500) till release at end of April, but info on LG TVs here