The Flat Vase that expands when you add water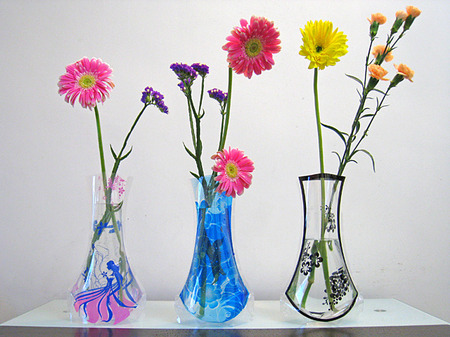 So, you want a vase but you just don't want to have it hanging around taking up space when you're not using it – well, how about the flat vase? It's not Waterford Crystal, it's not even glass, it's not something to be very proud of, but it *is* functional.
The Flat Vase from Brando, is flat plastic and fills up when you put water in it. As it swells into 3D, pop some flowers in and it's a vase.
Yes it is like putting your flowers in a turgid plastic bag. What of it.
Flat Vase, $9 from Brando