Flashing apple makes for weird 3D puzzle
Bring a little crystal maze to your desk with this flashing apple-shaped puzzle.
Brando describes the game's functions as Decoration, Brain Training, Home and Office Fun. Piece the deadly-looking 3D puzzle together and once you've managed to the whole thing flashes. Like a reward. Lovely eh.
I have to say this looks utterly deadly, and if you lost one of the pieces – well, the game really would be over.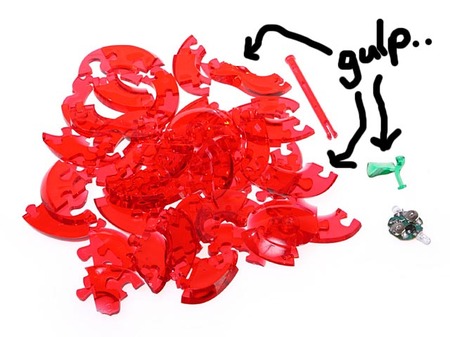 3D Crystal Puzzle – The Flash LED Apple: $15.95 from Brando