Samsung Wave review: the beautiful screen with a phone attached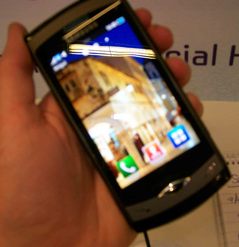 Samsung launched the Wave its flagship phone at the Mobile World Congress in Barcelona, we had a little play round with it yesterday in Vienna and yes, that super AMOLED screen is quite something. If you want a crystal clear display that lets you see the individual veins on a leaf and startlingly bright colours, then phone-lover this is the AMOLED touchscreen for you.
It's hard to do the screen justice without taking a look at it so go down to a shop and gawp at it if you're interested. The phone's still slender and features attractive swish-shaped buttons and a diamond cut-out opens up to the camera lens on the back.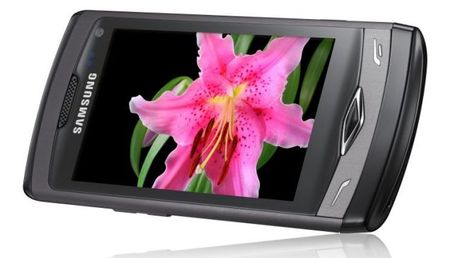 Otherwise it packs a video camera that shoots in HD, and the user interface has a feature called "social hub" which integrates facebook and twitter streams in with contact details. A nice touch.
The OS is Samsung's new Bada platform and it's powered by a 1ghz processor, making it pretty speedy, you can multitask (unlike on iPhones, of course).
Samsung's other touchscreens include the Monte, the Jet, the Omnia 2, Star and Kobe, and the Galaxy, a mid-range consumer phone running Android 2.1.
Out in April, the Wave's price as yet unconfirmed will be around 650 euros