Recipe app from BBC's Good Food brings healthy grub to your iPhone
Making New Year's resolutions about your diet is one thing, sticking to them is another. You can always emotionally blackmail yourself with fat pictures on the fridge or ruthless weighing programmes and blanket bans on sugary foodstuffs, but a kinder way to help you shed pounds would be a recipe app.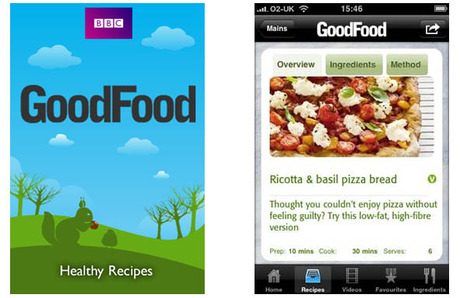 And lo and behold – there is one, from the BBC Worldwide no less. The Good Food Healthy Recipes App comes with 120 expertly selected recipe ideas that include different courses, meals under 200 calories, and healthy twists on classic favourites like chicken korma and chocolate brownies to see you through the year. According to Good Food, each recipe has been triple-tested by their expert cookery team.
All their recipes are available for free on their website www.bbcgoodfood.com but the magazine clearly reckons that customers will pay a little bit more (£2.39 for the app) for the convenience of having the recipes on their phone.
The app includes instructional videos to help improve basic cooking skills using healthy ingredients such as how to prepare fresh fish or grill peppers, as well as tips on how to include healthy ingredients in your diet. Users can search by ingredients they already have by simply putting them into the search function, making it that much easier to decide what to cook. Users can also add recipes to a favourites list for quick reference or choose to share recipes with a friend.