Watch Cranford anytime: BBC shows will be available on demand on site See Saw
Some of the online walls around BBC content are about to be broken down though thanks to a deal between BBC Worldwide (the BBC's commercial arm) and a site called See Saw, which will provide video on demand from the BBC Worldwide.
From the end of February, shows such as 'That Mitchell & Webb Look', 'Doctor Who', 'Cranford', and 'Lark Rise to Candleford', will be available for free on demand ie. they won't expire after week like iPlayer programmes do. Though, like iPlayer, the shows will only be available in the UK. The site is financially supported by pre-roll and mid-roll advertising. See Saw has taken over the rump of a company called Kangaroo which was blocked from launching a similar project by the Competition Commission earlier this year.
Now at last, Cranford will be perpetually available on demand.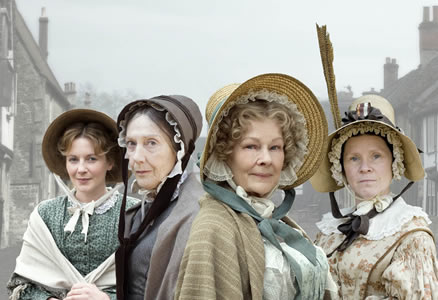 [via Brand Republic]

ARTICLE CORRECTED: 16:20 25/1/10