Tattoo your phone: O2 offer free tattoos to new and upgrading customers
Amy Winehouse has them. So does Angelina Jolie… so could your phone. We're talking about tattoos.
O2 are offering free phone tattoos for new and upgrading customers in their London and Manchester stores over the next few months and there's a wide selection on offer. Visit site here to see the full amount. Pick your handset out then choose from the selection of designs. You can draw your own, or get your name put on it.
It's a smart move from o2 in a time when customisation is increasingly popular.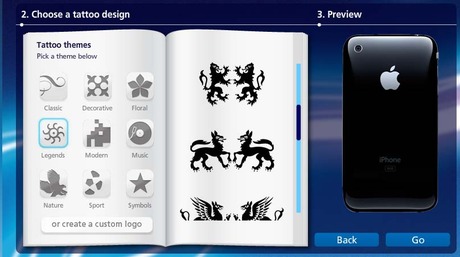 These are the stores where the service is available:
O2, 368 Oxford Street, London W1C 1JW
O2, Unit 168, Arndale Centre, Manchester, M4 2HU
Related: 10 geekiest tattoos