Dell Laptops get multitouch: Inspiron One 19 and the Studio 17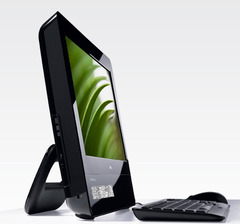 Dell has introduced multi-touch computer screens to its consumer ranges, bringing the touchscreen experience to Inspirons and Studios. Desktop computer the Inspiron One 19 and laptop the Studio 17 both feature the new technology and will run Windows 7 which natively operates with multi-touch.
It means you'll be stroking and tapping your computer on its Screen. What's this sort of up-close and personal technology good for? Well Dell has a few suggestions: "the multi-touch software enables you do anything, from using finger gestures to paint and draw onscreen and crop photos, to flicking songs in to playlists or creating slideshows – all without the need for a keyboard."
It sounds intuitive and fun.
Of course if you want to do anything involving a word document or an email then the keyboard is still going to be pretty important. The Studio laptop of course comes with one. Buy a plug-in one for the desktop.
Simplicity is the ethos behind the Inspiron 19 desktop – it only requires one wire and has a kickback stand giving it smooth contours and a small desk footprint.
The Studio looks the same as the rest of the range but the touchscreen should massively increase how interactive the user's experience is.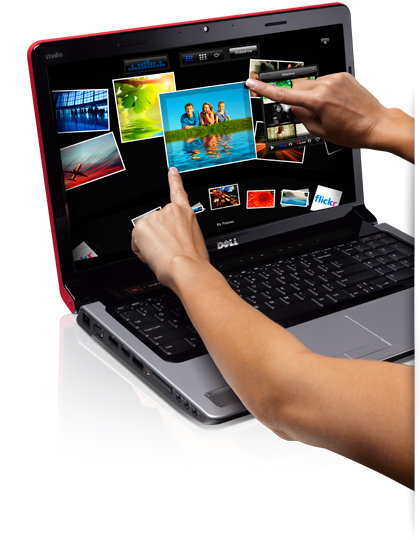 We really look forward to getting our hands on these screens… (literally. HAha. sorry.)
The Inspiron One 19 is already available for sale for According to CNet, the Studio 17 should launch in the UK before the end of the year. We expect that means pretty darn soon. The American version costs $899 so we expect the price will be around £550.
Inspiron One 19 on Dell