Russians like iFarm, Americans prefer Touch Pet Dog, Brits are nerdy: iPhone apps and national stereotypes
I'm interested to see that the most popular downloaded app in the USA is an animal petting game called "Touch Pets Dogs" and that the most downloaded app in Russia is iFarm a farming game (reviewed here). I'd like to draw on a few national stereotypes here and suggest that Russians, citizens of a giant landmass still take succour from the fact that they are exporters of food and that though their citizens own iPhones they still harbour notions of farming the motherland.
As for Americans and Touch Pets Dogs – well from the country that invented the cute overload blog and dog weddings (puptials), the popularity of this app doesn't surprise me at all.
In Australia the most downloaded app is a game which involves shooting bubbles to free cows trapped inside them. It's called Cows in Space. What does that say about their national psyche? I leave that to your imagination.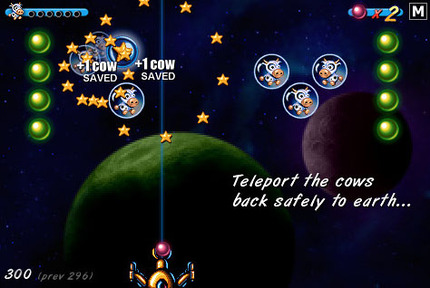 Britain's most downloaded app? A game that provides players with physics-based challenges. Notably a bit less fun-sounding than Australia's top app, Finger Physics Free is well.. educational: the different tasks that include sliding blocks, guiding eggs into a basket or balancing squares on circles. Yes okay, we're not very cool are we.

[via the Independent]