Mariah Carey-oke: worst app name ever?
Don't do this in public guys – the Mariah Carey-oke app is yes – groan – a Karaoke app that plays Mariah Carey songs. Four Mariah Carey songs to be precise:Obsessed, Touch My Body, Don't Forget About Us and Shake It Off.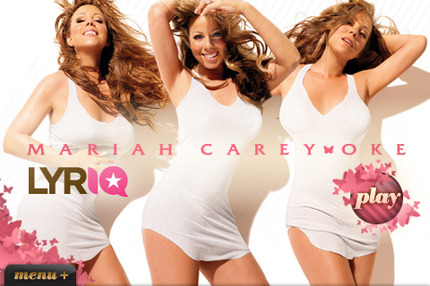 A sort of portable Mariah-centric SingStar, this is one of those apps you shouldn't admit to owning. Or probably own in the first place.
It plays the backing track, you sing into it, it listens to what you sing and the better you hit the notes, the further you can progress in the levels of the game. "There are four levels of difficulty to pass through as you master the rhymes and train your voice to sound just like Mariah Carey," says the blurb. There's something to aim for.
UK readers may or may not be disappointed to hear that this doesn't seem to be in the UK app store yet. Costs $3.99.
[via musically]