Brizzly – a web interface for Twitter that makes it better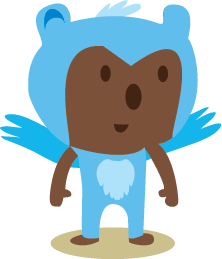 It's like Twitter app developers have been listening to my constant moans – and at last, I'm delighted to say – there is a web service that will help you sort your Twitter followers into groups. It looks pretty good.
I've been playing around in the beta version of Brizzly. It's a web service that helps you manage Twitter by pulling all your Twitter data into the much better user interface on the Brizzly site. For example: you can organise the people you follow into groups: work, friends, knitting club members, people you follow out of politeness and then view or hide whichever group you want to. Useful eh? Particularly if you're an enthusiastic follower and track a few hundred frequent posters.
Let me just run through the other advantages of the Brizzly interface.

Follow on after the jump
Top features of Brizzly:
1. Organise the people you follow on twitter into groups (50 users to a group)
2. Shows photos and videos inline so you don't have to go to separate pages
3. IM thru the twitter messaging
4. It updates itself but you do have to refresh
5. Mute updates from certain users until you re-enable them.
6. Save drafts of tweets
7. Constant left side menu and infinite scrolling
8. When someone replies to a tweet, you can see exactly which tweet they replied to
9. When you hover over someone's profile, more information about them comes up
10. Trending words come with crowd-sourced explanations
Add to that that fact that it's clean and relatively intuitive and it's a bit of a winner.
View image
The downside is that Brizzly is a website, not a downloadable app, so you can't have it bobbing around at the bottom of your screen, like Tweetdeck, Twhirl or Seesmic. No, you have to have the internet open and be sitting on the site. I'm fine with that,but some people don't like it.
So Brizzly beats the Twitter web UI hands down, but the big competitors are Tweetdeck and Seesmic, and while they've got the market carved up between them, it might be hard to get a err claw in.
Final pro point, the Brizzly icon is a bear in what looks like the hollowed-out skin of the Twitter bird, err, LOL points for that.
Related stories: Woofer – like Twitter but 10x longer and 5 reasons why Twitter could kill Blogs