Nokia release the Supernova 7100 for £85!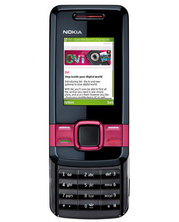 Nokia are expanding their PAYG line with the launch of the Supernova, a budget handset that manages to impress. True, the paltry 1.3 ,megapixel camera isn't going to wow dedicated snappers, but the handset includes a handy slider keypad that's roomy enough to text easily on. It also means you'll be able to use it to navigate around web pages via the Opera browser, and there's also an FM radio packed in there for good measure.
The phone comes in three colourways, letting you choose from blue, pink or metallic gray and it also contains a GPRS connection, which will let you connect to the web ever-so slowly.
Still, it's the price that's going to wow people, and seeing as this handset will only set you back £85, SIM free you can't complain now can you?
£85 from Nokia
Click here for more mobiles