Limited edition Ally Capellino bags for the Mac released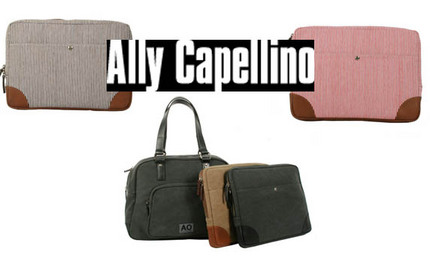 Apple fans have a treat on their hands, as they can now get designer made laptop covers to keep their precious safe and snug. Ally Capellino has expanded her line of luxury bags for the Apple store to include a series of limited edition sleeves.
You can choose from a stylish holdall that comes complete with multiple pockets, a sweet stripey number or a leather bound beauty that's available in khaki and grey. There are only 300 stripey sleeves available, and each one has a hand numbered label to make you feel like one of the inner circle.
They cost from £85 at the Apple store
See more cute cases here