Geek Chic of the Week : Work Mugs 'How do you like yours'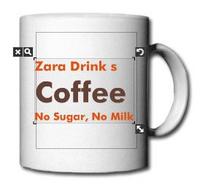 Custom printed items are nothing new, but this quirky mug is a nice take on an already established genre.
How many times does someone offers to make you coffee at work, and then bring you a steaming mug full of liquid waste (in my case milk or sugar make it unpalatable). This mug clearly states who you are, what you like, and should also mean pesky mug thieves steer clear.
And what a great gift if you're short on inspiration!
£11.99 from Work Mugs
See here for more Geek Chic