A wearable W-Series Walkman could be on the horizon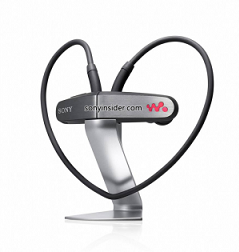 There's a new Sony Walkman in town, which goes by the name of W-Series ('W' standing for wearable I presume?). Name guessing aside, the W-Series is a completely different kind of Walkman compared to previous MP3 players in the Walkman series. Most notable of course, is its unique looking design, apparently aimed at the budget conscious consumer on thrift mode looking for something to match their active lifestyle. The wrap around earphones have magnetic connectors on both ends – designed to keep all pieces together when not in use, creating what looks like a cute heart shape.
It looks like a fantastic device for someone looking for portable tunage on a good looking device, with the added comfort they're buying a product from a well-known brand.
There's 2GB of storage on board, and Sony is hoping to grab your attention with its low price tag ($50-75), minimal charging requirement and great battery life – apparently 30 minutes will get you 12 hours of playback.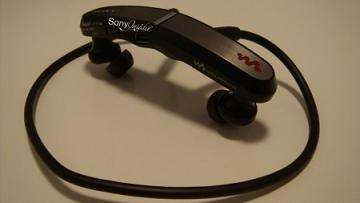 [via Sony Insider]
More CES coverage right here