Groove out green style with the Eco cube speakers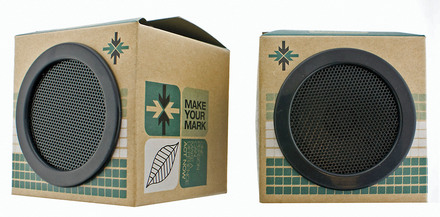 Green gadgets have taken a definite turn for the better this year as we can now look forward to eco-friendly products that team style with functionality. I think there's something rather sweet about these speakers. They look like a bored origami artist might have created them in his spare time, and I think the cardboard looks rather retro.
They're compatible with any device which works off a 3.5mm jack and are created out of 70% recycled material. And you NEVER need batteries either as they're powered by your MP3 player.
£19.99 from 02
See here for more audio products