Mallplace enters the Beta stage: Welcome to the online UK Westfield
Shopping is a pleasant activity. Browsing stores, picking gifts, buying pretty things.. who doesn't love it? It's just a shame that all the pesky customers get in the way isn't it? And then you get home and realize that you've managed to forget something, lose something and have missed out on a discount offer. Shopping online seems like the perfect solution, but then you miss out on all those niche stores that you love, as well as don't discover anything new. Well not anymore.
Despite the American twang to its name, Mallplace is a new UK online portal that offers you all the popular UK high street retailers as well as a variety of funky and unusual shops. It features over 100 stores and 30 different levels and encompasses everything from tech to fashion and homeware. But why go here when you could just go to each site individually. Offers, my friends, great money saving offers.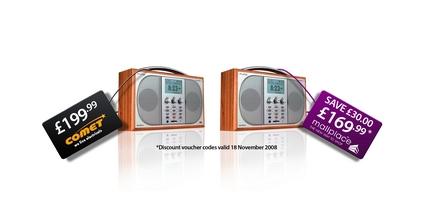 Yes, they've collated the best deals from the web and set up some exclusives with stores and can offer you anything from discounts to free P&P when you purchase items, using their store as a gateway. But how simple is it to use, and why would you go back?
To start simply go to Mallplace online, and start browsing, You don't have to log in or sign up, and you're free to leave whenever you want. On the fashion side of things, as s well as the expected Topshop, River Island and Dottie P, they've also include a plethora of online e-tailers and boutiques. 'Anyone who has an online presence ad is suitable for our dynamic will exist here' says Simon McCaskil, who works on the graphic design end.
This means you get a variety of unique boutiques and quirky shops from the eccentric looking Lollipop to Viva La Diva. As they've built the site from scratch you're able to deep link to the stores, even though they're flash based, meaning you can actually send your friends the info over.
And the graphic interface is extremely attractive, for fashionistas and techies alike. You view stores on a 3D carousel, clicking to get a closer look and then zooming out again. Then you click on a store you'll bring up a screen with info about it and offers of the day, and suggestions for stores you make like. Double click and you'll be inside the store, as you would if you'd navigated to it normally, with the option to return to Mallplace with one click through the header (not available on all stores).
It's slightly reminiscent of ShopStyle and they do plan to add more user generated content, but for a fledgling site that's just entered the beta phase I'm pretty impressed. There are a couple of quirky features such as a blogger zone and I like how when you enter the lifts to take you from floor to floor (not necessary but fun) there's elevator music and demo's from bands!
As it's so new most stores don't have many offers up, but it looks like when everything is loaded up it could be really exciting. Like I need MORE reasons to shop. Sigh.
See here for more Web Fun