Shiny at IFA 2008: Toshiba Regza ZF upscaling TV for 'near HD'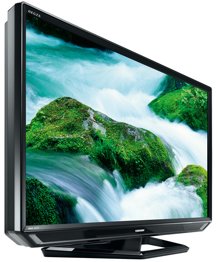 Blu-ray may have won the format war, but that doesn't mean Toshiba are sheepishly going to join the other side. Oh no. In fact, they reckon they've got upscaling technology that means you can forgo Blu-ray for a little while longer.
Their new Regza ZF TV line will upscale the existing TV signal to 'near HD quality' using their Resolution+ technology. It will play 24fps, have a contrast ratio of 30,000:1 and use 10-bit colour processing. The TVs themselves will be 1080p, should you want to plug in your own high def source (traitor).
There's currently no pricing or availability on these models, but if they can deliver what they promise, they're looking like a reasonable option to me.
For more IFA coverage click here.