Say hello to the Fizzbook, the UMPC designed for children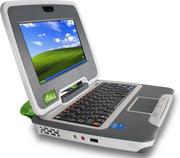 It could be that the dream of one laptop per child is getting nearer. The Fizzbook is waiting in the wings, a cute lime green UMPC designed for kids aged 6-14. It provides the user with software that links directly to the national curriculum to help them do their homework and has a variety of options for them to enjoy.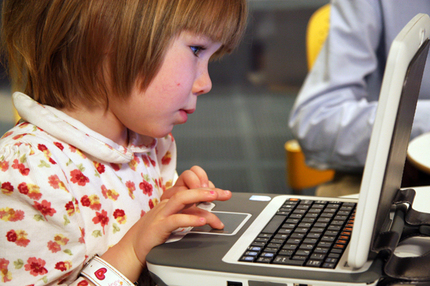 As well as a 7 inch LCD screen, the computer has 512MB of internal memory and 2GB of storage. You also get Wi-Fi as well as a 4.5 hour battery life, and the unit is shock proof and splash proof. The machine has 2 USB ports, an integrated card reader and stereo speakers, as well as parental controls. They've used the Intel Atom Processor in combination with Microsoft Windows for children to make the experience simple and easy to use, but one wonders if you're really getting value for money.
True, there are plans to create an 8.9 inch model with external drives and more storage later this year, but considering the glut of UMPC's already on offer, is the Fizzbook going to flop? The key to this device making a dent in the market will be the interface, and just how easily young kids can access the services they need.
I'm thinking they'd want a larger keyboard, cutesy graphics and something that's extremely lightweight. We'll just have to wait and see if the Fizzbook will flourish.
£199 from September from Zoostorm and selected retailers.
See here for more computers