Olympus releases two tough new models, the µ 1040 and µ 1050 mju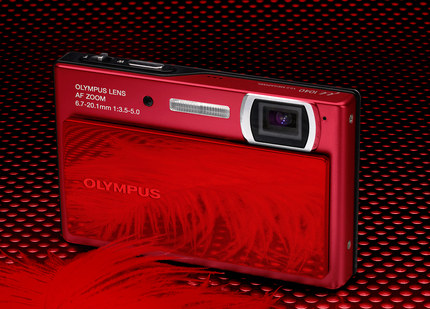 Olympus has just released details of two new models that promise to build on their already established mju series. Both boast tough shockproof bodies and a hyperCrystal LCD screen for clear viewing.
The 1040 combines 10 megapixels with a 3x optical zoom, which measures in at a slim 16.5mm thick. It comes in a variety of 'high fashion' colours which means you get the usual silver, red and black with the bonus of yellow, jazzed up with funky titles; Starry Silver, Midnight Black, Magma Red and Melon Yellow. They've added the rather exciting Intelligent Auto Mode, which detects whether you're trying to take a Macro shot or a portrait, and added some Digital Image stabilization software for good measure. I'm quite a fan of the new Shadow Adjustment Technology, as lighting is something I tend to struggle with.
The camera contains a preinstalled help guide, as well as being accessible in 9 languages, should you be of the bilingual slant. It will be £149.99 from September 2008.
Next we have the 1050, Olympus's premium model, being virtually indestructible, as it's shockproof, waterproof and freeze proof up to -10°C. It's available in four female friendly colours which are Dolphin Grey, Pacific Blue, Midnight Black and Misty Rose. This camera utilizes their new TAP control, which is an easy to use touchscreen interface. There's a 2.7 inch screen to review shots on, and this camera is tough enough to handle the Alps, or your 21st birthday celebrations. It has all the features of the 1040, with 10.1 megapixels, a 3x zoom and their new face detection and stabilization software. It's £259.99 from September.
See here for more cameras