Ecoist produce recycled retro bags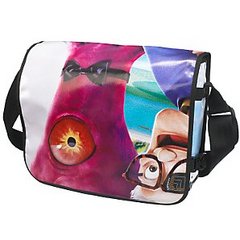 Help the environment and look cool at the same time? Well you're not going to complain now are you? These funky looking laptop bags are created from recycled movie billboards. Every one is a little bit different, meaning you get a unique hand-made bag, which will keep your laptop snug all day long.
They're created in fair trade co-operatives abroad, and the proceeds from the bag go to helping underprivileged communities. I love the retro feel of the bag, and hope they'll have a movie poster that fits my personality. I think I'm an Ocean's Eleven kind of girl, don't you?
£60 from John Lewis
See here more more cool cases